Profile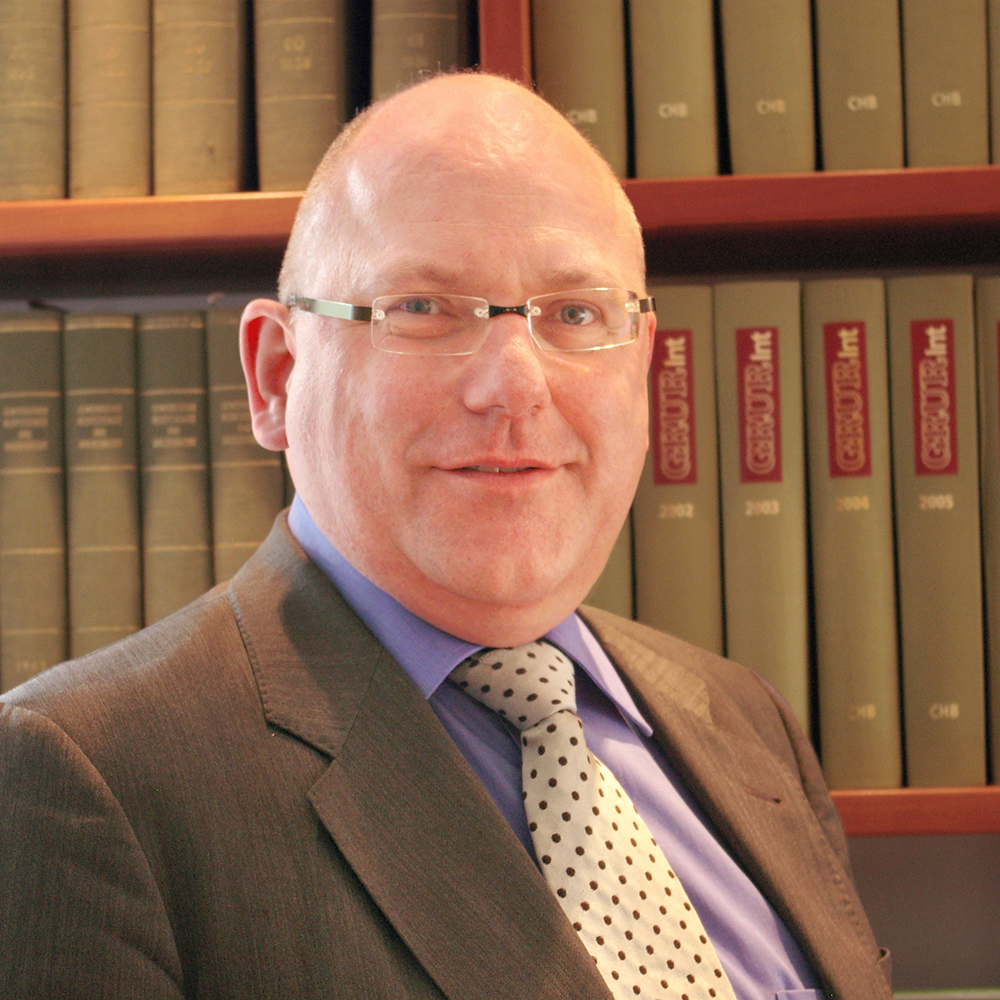 Thilo Wieske
German Patent Attorney
European Patent Attorney
European Union Trademark and Design Attorney
---
Curriculum vitae
While an undergraduate in physics with a technical focus on measurement and control systems at Technische Universität Darmstadt (Germany), Thilo Wieske worked as an intern for AEG AG for two full person-years. His work involved the programming of control and management systems for factories and coal- and steel-industry plant. In addition to the programming of measurement and control systems, he also developed software for the organizational processing of automation projects.
After obtaining his degree (Dipl.-Ing. Physik), Thilo Wieske joined the patent department of what is today Daimler AG in 1989 and began working in the field of industrial property protection. He was involved mainly with patent-related issues concerning electronic components in vehicles, in particular electronic vehicle-safety systems such as ABS and ASR and the then-commencing development of systems such as Brake Assist and ESP. Thilo Wieske began training as a Patent Attorney in 1990 while with Daimler AG, where he spent another two years in the patent department. He completed further stages of his training at the German Patent Office, the German Federal Patent Court and the Munich Regional Court (Landgericht München I). Thilo Wieske passed the German Patent Attorney examination in 1993. In 1992, while still training as a German Patent Attorney, he took and passed the examination qualifying him as a European Patent Attorney.
Thilo Wieske continued his career in January 1994 in the patent department at Braun GmbH. There he was in charge of and responsible for patent-related issues concerning the electronics of the entire Braun product range (electric shavers, household appliances, clocks, watches and equipment for dental cleaning and dental hygiene).
During his employment at Braun GmbH, Thilo Wieske also acquired extensive experience in the legal assessment and practical application of the provisions of the German Employee Inventions Act.
Thilo Wieske has worked as a freelance Patent Attorney in Saarbrucken since 1997. Thilo Wieske is an honorary Executive Board member of the Federal Association of German Patent Attorneys.
In addition to German, Thilo Wieske speaks English and French.
Memberships
He is member of the following associations::
PAK (German Patent Attorneys Association)
EPI (Institute of Professional Representatives before the European Patent Office)
FICPI (International Federation of Intellectual Property Attorneys)
BVP (Federal Association of German Patent Attorneys)
VPP (Association of Intellectual Property Experts)
Orchestre Symphonique SaarLorraine (chairman)
Deutsches Juristenorchester